Making Mathematics Everybody's Cup
of Tea
This project aims at Making Mathematics everybody's cup of tea. It is observed across the world that children develop a fear of mathematics from school age and this continue with them throughout their life. This fear may be attributed to two main reasons i.e. misconceptions about mathematics and faulty training methodologies followed by mathematics teachers in schools.
This course will help people to understand that mathematics is not a difficult subject at all. All the topics when taken one at a time and analysed well can be understood easily with the help of various suitable examples and activities. Mathematicians are not the only ones to consult the various topics, along with students their parents can also go through the course to help them understand the things better. Professionals dealing with calculations like shopkeepers, retailers, vendors etc. also use mathematics in their routine life. In fact, mathematics is a part and parcel of everyone's routine. After discussing the importance of mathematics and ways of creating interest in the subject, this course would include some topics which can be taught/understood with the help of some easy activities thus, giving a beautiful start to the learning of mathematics.
The course will be divided into 3 modules which will be completed in 3 weeks. The course will be developed in English language. Platform for the open course will be decided under the guidance of mentor. Following will be the expected outcomes of the course.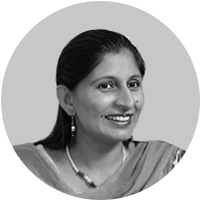 Karamjit Kaur
Karamjit Kaur is working as a Principal in Government Senior Secondary School, Sahnewal in district Ludhiana of Punjab (IND). She has over 15 years' experience in teaching. She has experience as a Mathematics teacher in school education. She has also worked as a Teacher Trainer in education colleges (B.Ed. & M.Ed.). She has master's degree in Mathematics & Education; presently she is also doing masters in Psychology. Her specialization is in Mathematics pedagogy. She has attended seminar/conferences on various areas related to field of school education. She wants to make mathematics easy to learn for students, teachers and the parents of the students. She believes that efficient teaching leads to efficient learning. It is a two way process. Learning is not related to curriculum of a particular class only but it is associated with learning of real facts of life and ways to live in society.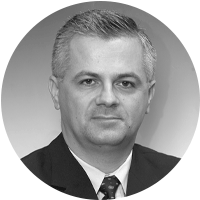 Metodija Jancheski (PhD) is an Assistant Professor at the Faculty of Computer Science and Engineering within the "Ss. Cyril and Methodius" University in Skopje. His major research interests are Distance Education, ICT in Education, Didactics in Teaching Mathematics and Informatics, Educational Software and Digital Learning Materials. In the last two decades he has participated in 20 domestic and international scientific projects. Metodija has a great experience as a trainer, an author of manuals and a consultant in the crucial ICT project in Macedonian education. He was director of State Examination Center, president of the Macedonian Computer Society, elected member of the International Committee of the International Olympiad in Informatics, a national team leader at sixteen BOI and IOI competitions, and chairman of the 16th Balkan Olympiad in Informatics. These positions and the work he does have enabled him to play an important leadership position and help develop and improve education.