The iEnergy Open Library will integrate many of the existing energy literacy materials produced by the EN-LITE Society and partner organisation to create a digital, smart and open library. It will allow users to find energy-related OER by choosing the energy literacy essential principles, fields of knowledge, energy-related content, and other relevant dimensions the library users are interested in.
The Open Library will be designed openly so that other energy-related, SDG7-supporting OER developers will be able to join the platform with their resources.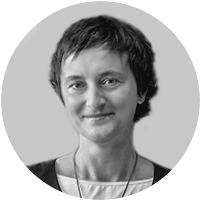 Mojca Drevenšek is an energy literacy enthusiast - a communications consultant inspired by knowledge-sharing activities among natural- and social sciences and technical/engineering experts who strive to raise awareness on energy issues among students, the educational community and policy makers. She is a communication consultant at Consensus Communications and president of EN-LITE Society for Strengthening Energy Literacy, a non-profit based in Slovenia. She is a co-author and co-editor of several energy- and communication related books, handbooks, brochures, media articles and other educational material. She gives presentations and lectures at domestic and international energy conferences and seminars.
Ebba Ossiannilsson
Prof. Dr. Ebba Ossiannilsson is an independent researcher, expert, quality assessor and influencer in the fields of open online flexible, distance learning, including e-learning TEL, OER and MOOCs. Her focus is on quality, innovation, leadership, and personal, learning. She is in EDEN EC, Chair the EDEN SIG for TEL and quality enhancement, EDEN Fellow, and EDEN Council of Fellows. She is in the ICDE EC and Chair the ICDE OER Advocacy Committee. She led the ICDE's quality standard study in 2014- 2015. Ossiannilsson is a quality expert for ICDE, and the EADTU. Ossiannilsson serves as evaluator and expert for the European Commission. She works with the Swedish Institute of Standards and ISO. She is a member of the Digital Skills and Jobs Coalition Sweden. Ossiannilsson is VP of the Swedish Association for Distance Education. Ossiannilsson hold her PhD from Oulu University, Finland. She is in the editorial board of several scientific journals.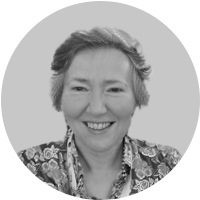 Inge de Waard
Dr. Inge de Waard is currently leading the learning part of an InnoEnergy project that alleviates skills and competency gaps by combining machine learning, artificial intelligence (AI), learning analytics and learning design. This project combines the expertise of people working for InnoEnergy, The Open University (UK), FutureLearn and many European University partners working on renewable energy. They use an agile management approach to ensure swift uptake of new insights coming from each part of the multidisciplinary team to come to a working solution in 2 years time. Inge passionately co-creates informal, collaborative, mobile and social learning interactions for adult learners. Using AI for Education started in 2014, using learning analytics for MOOCs, blended and online courses within formal or informal learning settings. She has the pleasure of working w