TTT: Teach The Teacher Using Flipped Classroom Approach
COVID-19 has pushed educators to conduct teaching online. We know that technology can facilitate the migration of face-to-face learning to a virtual platform. However, the transformation couldn't be done in just a week or two. As such, the Teach the Teacher course provides the learning opportunity to the educators who intended to shift their traditional class to virtual class using the flipped approach. In open education, we believe that resources should be open and available for everyone so that people could connect with each other and benefit people as many as possible. The course helps learner understand how students would get engage with materials such as power-point presentations, videos, web quests outside class for active learning experience in classroom. In class time can be devoted to hands-on exercises, group discussion or projects which you learn in this course. Interactive discussion session during the course will help participants to solve all their queries. Upon completion of the course, participants will be able to create and effectively implement a flipped approach lesson.
The course aims to achieve the following objectives:
– Identify the roles of teacher and roles of students in flipped classroom.
– Select appropriate multimedia resources and teaching techniques to improve student engagement with digital learning tools.
– Create interactive flipped learning classroom activities with variety of multimedia resources and creative teaching approaches.
– Analyze and design lesson plans based on different pedagogy for flipped classroom.
– Discuss different types of assessment and create the assessment rubric for flipped classroom.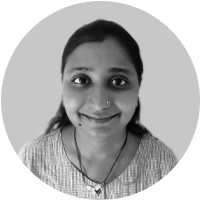 PAYAL S. BATAVIA
Payal Batavia is a passionate researcher in field of education. She works as an assistant professor at B.Ed. level in Mumbai, India. She holds her Master degree in Commerce specialized in Marketing from University of Mumbai. She also holds her Master Degree in Education and has achieved Gold Medal for securing highest marks in Master degree from SNDT women's University. She is very keen in learning technology for education and has always been updating her technological skills through professional development courses. She has a deep interest to make learning easy for learners and so always tried to blend technology in her teaching learning process. Her research interest are Designing and developing online course for students and Open Education Resources (OERs).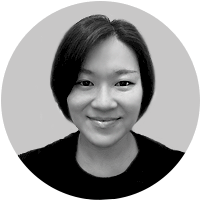 Ch'ng Lay Kee
Ch'ng Lay Kee is a Senior Digital Learning Manager in Kydon Learning Systems Sdn Bhd. She has experiences in managing and implementing educational technology related projects in private and education entities. In her 10 years in the e-learning industry, Lay Kee had undertaken key roles in conceptualizing, scripting, producing and editing various types of educational courseware. She received her PhD in E-learning from Universiti Sains Malaysia in 2019. She holds a master's degree in Instructional Multimedia and a bachelor degree in management from the same institution. Her research interests are e-learning, m-learning, adult learning and open educational resources (OERs).