Teacher Professional Development for Remote Teaching
In the times of emergencies such as Covid-19 pandemic, face to face teaching and learning becomes a challenge as students are away from teachers. During Covid-19 pandemic, about 1.7 billion students in the world did not go to school and hence no learning that happened as teachers were also away from school. Capitalizing on the availability and possession of smartphones among teachers, something could be done to engage students academically. This led to the creation of an online course to introduce teachers to different distance education technologies and online technology tools to engage students remotely during the pandemic and beyond. The developed course, Teacher Professional Development for Remote Teaching, introduced school teachers, instructors, lecturers to distance education technologies; how to effectively use smartphones in teaching and learning; mobile apps in teaching and learning; and Emotional Intelligence for Educators
This 4-Week online course was developed inline with Sustainable Development Goal #4 (SDG 4) which aims to ensure inclusive and equitable quality education and promote lifelong learning opportunities for all. Teachers are key to achieving SDG4. Teachers need to be empowered through teacher training courses such as this to open up doors for quality education.
All the OER resources developed are available at the Teachers Learning Hub YouTube Channel.
Lucian V. Ngeze
Lucian V. Ngeze is a Lecturer in the College of Informatics and Virtual Education of the University of Dodoma in Tanzania, since 2010. He is currently a PhD Research Scholar in Educational Technology at the Indian Institute of Technology Bombay, Mumbai, India. His research focuses on training school teachers on effective integration of ICT tools in teaching and learning. He is trying to develop a model that can be used to conduct effective cascaded school teacher training workshops on ICT integration in Tanzania. His other areas of research interest include: ICT in Education, Instructional Design, Active Learning, Online Courses and MOOC Design. He has trained teachers in both face to face workshops and online modes via Online courses and Massive Open Online Courses (MOOCs). Lucian has also developed 3 online courses that aimed at helping teachers transform their own teaching practices to the 21st Century teaching. He has done research on effective use of technology in teaching and learning in secondary schools in Tanzania where he has published papers in international journals in the field and presented in various conferences. He has also been one of the National facilitators in the National ICT Programme for Secondary School Teachers in Tanzania.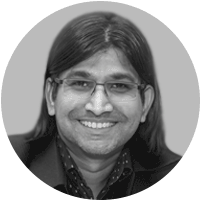 Mohammad Issack Santally is an Associate Professor in Education Technology and has been heading the Centre for Innovative & Lifelong Learning prior to his appointment as Pro Vice-Chancellor in 2017. He has been involved in the mounting of online teacher education programmes in Education Technologies and has conducted international consultancies in the area of Open and Online Learning for institutions like the Commonwealth of Learning, SADC and the COMESA. His research interests are in Interactive Materials Development, Open Educational Resources, Learning Analytics and ICT in Education policy.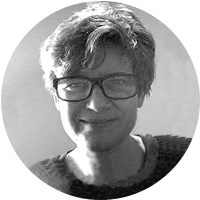 Sally Parsley works as the technical lead of the Open Education for Eye Health programme at the Disability and Eye Health Group which is delivering 7 Open Access online courses on key topics in public health eye care. Her focus is on the use of educational technology to support non-formal and formal online learning by health professionals, especially in low and middle income settings. I'm particularly interested in the use of Open to equitably address training gaps and support capacity building in professional health education.