Science and Application of Personalized Nutrition
Chronic disease is a leading cause of mortality and morbidity worldwide. Dietary intake is a significant modifiable risk factor in the development of chronic diseases, however, current nutrition approaches are failing to effect significant changes. In recent years, strategies identified to decrease diet-related chronic disease burden have included personalized approaches to nutrition. Nutritional genomics, or nutrigenomics, which investigates how nutrients and bioactive food compounds affect human health through epigenetic modifications, enables customization of an individual's dietary intake at a given life stage to prevent or delay deterioration of health. Although diet personalization based on nutrigenomic understanding is part of the next health system paradigm, its uptake has stalled as most do not understand the science and how to apply it. To help address these knowledge gaps, a nutrigenomics and personalized open access course is proposed. The course would be partly delivered through digital reality environments (e.g., student as an avatar would examine a 3-D DNA helix and epigenetic effects from different diet exposures). This course aimed at university students with a basic understanding of biology and genetics.
Karen Davison is a Health Science Chair and Health Science Instructor at the Biology  and Health Science Department at the Kwantlen Polytechnic University. Her investigative interests are aimed at food and nutrition practices, interventions, and policies that will foster the generational transmission of sustainable food systems, health and social equities, and public mental health. She also has interests in novel approaches to affect health behaviour change, nutrition interventions and their health‐economic outcomes, and inclusive pedagogies.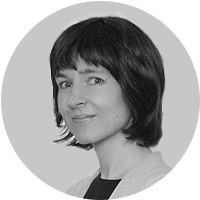 Barbara Koroušić Seljak (PhD) is an Associate Professor at the Jožef Stefan Institute, Computer Systems Department. She has also been a Lecturer at the University of Nova Gorica, School of Engineering and Management, and at the Jožef Stefan International Postgraduate School. Her main research areas are evolutionary optimization, food and nutrition data management, and knowledge discovery. She has a leading role in several national and EU-funded projects including QuaLiFY, PD-manager, SAAM, REFRESH, RICHFIELDS, and FNS-Cloud.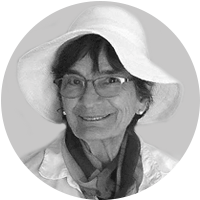 Gina Bennett
Gina Bennett is an adult educator and curriculum consultant with experience in domestic, virtual and international settings. Her academic background includes a B.Sc. in Biological Sciences and an M.A. in Adult Education, as well as postgraduate certificates in Instructional Design and Intercultural Communication. Her past position at College of the Rockies was focused on the integration of appropriate technology for teaching and learning, and the use of technology to increase educational access. Her current work includes adult education outreach, online facilitation, and curriculum development on a variety of projects. Gina maintains a strong interest in projects which not only open up learning materials but also make them more welcoming to marginalized learners.