Open Education Resources for Basic Digital Literacy
The main goal of this project is to develop a fully functional and state-of-the-art Basic Digital Literacy OER for Fiji that will eventually be expanded into the Pacific. This project will assist students who are in late high school (Year 10+), to better understand the emerging technologies in web applications and mobile applications. It will balance the scales by being a free and relevant source of information for the underprivileged and those coming from poor, under-developed communities especially women at home, market vendors, fishermen, farmers to name a few. This project shall also use this opportunity as a basis of identifying where the Pacific truly falls by assessing current knowledge available to have better data for future endeavors.
The scope of this project is to develop an OER which is a full introduction to computer hardware, basic software guides, such as Office and Email, and peripherals. It shall encompass the fundamental principles of computing, which can also subside with the offered knowledge from high school Computing subjects. The prescribed course shall cover, Introduction to Computing and Office Software: covers basics of operating a computer such as switching on machines, shutting down, saving work, file/format systems and the guides for using Microsoft Office Word and Excel efficiently. Internet Usage and Netiquette: Introduces the internet at a high level and provides understanding of websites and online interaction such as online forums, sending emails and responding to email addresses. Computer Peripherals: Covers the usage of computer accessories such as the operation of Mouse, Keyboard, Headphones, Speakers, Printers and Scanners. Video Streaming & Social Networking: covers the use of YouTube, Facebook, LinkedIn and other popular Social Networks. Mobile applications: Covers download, installation, policies, privilege to read and understand, importance, local apps, mobile data, wifi.
To ensure a smooth delivery, this OER would be made of notes (hierarchical arrangement of topics, sub-topics, examples and quizzes). Interactive videos, gamification elements and open-ended questions will be included to engage and stimulate the learners. The OER will also contain practical examples and assignment which can also be submitted using the actual technology, for example user will be given assignment to do video recording using phone, edit it using some software and submit as assignment.
The topics/module will be arranged in ascending order based on the difficulty of the modules. Once the user completes the module successfully then the next module will open. The module will have notes, examples and topic quizzes. To successfully pass the module, user needs to pass the topic quiz of that module. If a user passes the test, the user will be directed to the next topic (next level), however in the case of failure, the user will be asked to re-attempt the same test with different set of questions until they successfully reach the next level (gamification concept). The users will be given the option to re-visit the same sub-topic notes, examples and videos to revise. All topics which need to be successfully passed to get a completion status.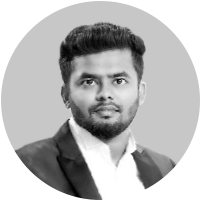 Vineet Singh
Vineet Singh is a Programmer and IT Project/Solution Manager who has successfully delivered many mobile apps, online courses, educational suits, web application and websites in past 8 years. His research work and interest in the area of Data analytics and development of machine learning models in learning analytics and Bioinformatics. His skills and expertise lies in the areas of Machine Learning, Learning Management System, Online Course Development and delivery, Mobile app development, OERs, Data Analytics, Software, Web Application and Solution Design and development. He has also published articles, book chapters in the field of Bioinformatics, mobile learning, Early Warning System and Learning and Teaching.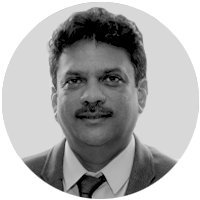 Bibhya Sharma (PhD) is an Associate Professor of Mathematics at the University of The South Pacific (USP). He has also been the Associate Dean for Learning and Teaching within the Faculty of Science, Technology and Environment at USP since 2010. He is a member of a number of professional mathematics societies and unions and has published more than 70 articles and book chapters in the fields of mathematics education, robotics, biologically inspired processes and the TLPs of higher education.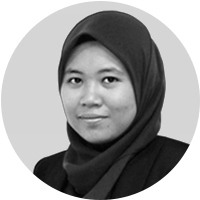 Nurbiha A. Shukor (PhD) is an Open Education Resources Manager at Universiti Teknologi Malaysia and also an experienced Senior Lecturer with a demonstrated history of working in the higher education industry. She received post doctoral training from Radboud University, The Netherlands for the project Students' Learning Regulation in Online Mathematics Learning. Skilled in E-Learning, Educational Technology, educational data mining and recently involved in projects related to STEM Education in Schools with Ministry of Education Malaysia as a Project Manager for STEMazing Project UTM.