IPR and OER: Need and Relevance
Open access and open education movements have been responsible for major change happening globally which has reshaped the entire scenario of education. These policies of open education have been designed to ensure access to knowledge and educational resources which help in bridging the gap and overcoming the barriers of education. The entire focus, idea and thought process about the open education movement is based on the theory that the available knowledge should not only be free but also open to use and re-use; it should also be available for people to collaborate easily and ensure that people involved in it get the due credit for their contribution to education and research. However when one publishes open educational resources there is a need to know and understand the Intellectual Property issues which are associated with it and as well also comprehend the associated attributes like open licensing, credit sharing, third-party consent. This project aims to develop quality content with respect to Intellectual Property Rights (IPR) and issues as well as licensing Open Educational Resources (OER) and the co- relationship; relevance in the protection of knowledge and maintain the quality of content. It will also focus on the different terms, terminologies, concepts with respect to IPR and licensing OER. The content would highlight the link between these two and how they complement each other. The Open text book will have systematic arrangement of data, live case studies for better comprehension and presented in a simplified language to reach the masses.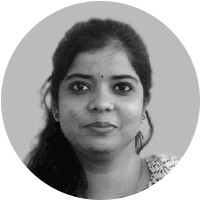 Deepa Verma is an Assistant Professor in Department of Botany at the VIVA College of Arts, Commerce & Science, Virar (W), Maharashtra, India. She obtained a PhD in Botany, University of Mumbai and also has Masters in Education, MBA in HR, M.Phil in EVS. Currently pursuing MA in Psychology. She likes to read, and has research interest in plant derived molecules. She also has interest in developing instructional material for students. Has keen interest in understanding human nature too.
Prof. Vasudha Kamat is well known for her significant contribution to the field of Educational Technology/ Information and Communication Technology (ICT) in Education. She was Vice Chancellor of SNDTWU during 2011-16. Prof. Kamat is a member of National Education Policy Committee constituted by the Government of India in 2017. In March 2019, Commonwealth of Learning (COL), Canada appointed her as Honorary COL Adviser. She is Fulbright Scholar and also Best Teacher Awardee from Maharashtra State, India.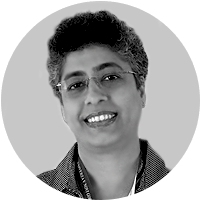 JAYASHREE SHINDE
Prof.  Jayashree Shinde is a Director of the Teaching Learning Centre at the Department of Educational Technology,  SNDT Women's University. She obtained her PhD  from the SNDT Women's University on interactivity levels of multimedia. She is on various committees of MHRD, UGC and NCERT related to OER development.