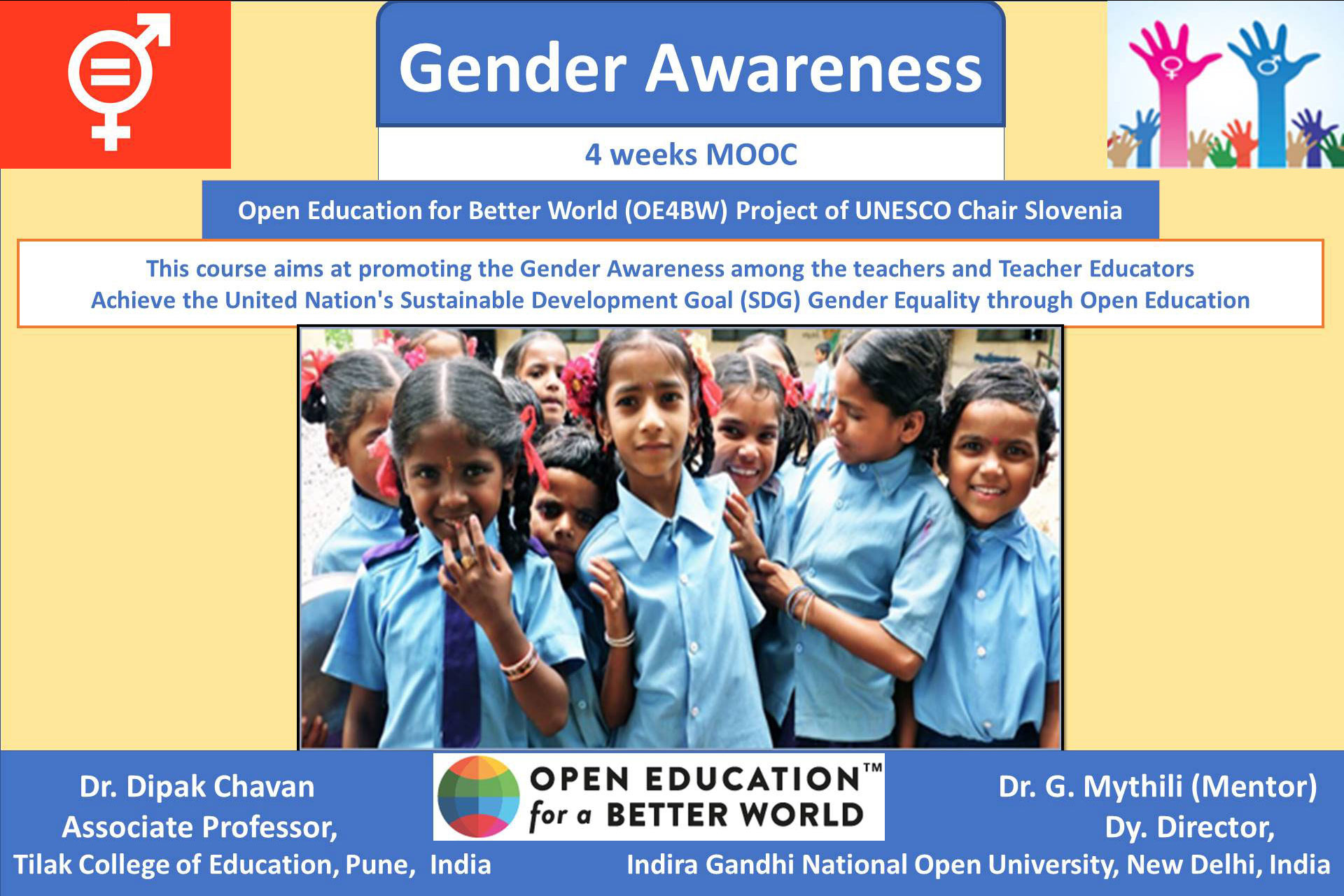 The aim of the project is to create gender equality in the society through developing the gender awareness among the students. First the tool for gender awareness will be developed by the researcher. The gender awareness level of students will be measured with the help of gender awareness Scale. According to the level, the Gender Awareness Programme will be developed. This Gender Awareness Programme will be in the e- learning form. The e – content Modules will be developed. After video shooting of these modules, the programme will broadcast and the effectiveness of the programme will be studied by assessing the awareness of the students which will be exposed to the programme.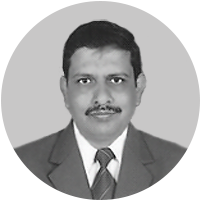 Dipak Chavan
Dr. Dipak Chavan is an Associate Professor of Education at the Tilak College of Education, Pune which is affiliated to the Savitribai Phule Pune University, India since 1998. He is a member of various professional Organisations of Teacher Educators. He has completed six research projects and published more than 50 articles, seven books in the fields of Teacher Education, Science Education, Peace Education, ICT in Education, Gender Awareness, Child rights, Social Intelligence, PBS and Teacher Commitment. He organized and attended several workshops, seminars conferences at the National and International level as a Coordinator, Resource person, and participant. He is passionate to use ICT in education for effective teaching and learning. He has guided more than 15 research scholars.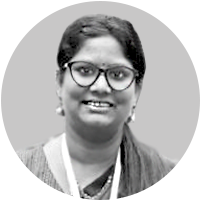 G. Mythili
Dr. G. Mythili, PhD, is a Deputy Director since 2012 at the Staff Training and Research Institute, Indira Gandhi National Open University, India. In the past, she has been an Analyst at Staff Training and Research Institute of Distance Education, IGNOU, and Programmer at Computer Division, IGNOU, Computer Instructor in R.K. Computers, Madurai. She has taught PG Diploma in E-Learning through online; Masters of Arts in Distance Education through ODL; Course work on MPhil and PhD in distance education at IGNOU; and MOOC on 'Design and Facilitation of E-Learning Courses' through SWAYAM. She has presented conference papers, published research papers in refereed journals, conducted and participated as resource person in various workshops/training programmes in India. Her areas of interest are: Massive Open Online Course (MOOC); E-Learning; Online Training; Training and Development; Multimedia Design and Development; Web Design and Development; OER & Open Source Tools; Staff development and Programme Evaluation. She received a Gold Medal (Prof. Santosh Panda and G. Mythili ) from Hon'ble Shri Pranab Mukharjee, President of India for 'Innovation for Distance Education' at 26 th Convocation of IGNOU, New Delhi. Dr. Mythili is hard working and committed to organization to impart quality teaching learning activities through online and open and distance learning. She contributes towards staff development, capacity building and delivery of effective online courses. She is keen to learn new development in educational sectors and incorporate in teaching, learning and research activities.