Responsible Use of Social Media
Social networks are one of the major modes of communication today and although their basic idea is built on the concept of connecting with friends and family; the impact of these websites have far outweighed their initial uses. These are forums where people can find friends and adversaries; get connected with like-minded individuals and lead the world to change in both positive and negative ways. The world has become very small due to the advent of these forums and levels of connectivity which was hitherto undreamt of; has suddenly reached everyone's fingertips. People are still coming to terms with the vastness of the internet and getting used to knowing everything about everyone through these websites. In the meantime, the private corporations which built these social media are regularly collecting large amounts of personal data from unsuspecting users around the globe. This vast amount of data is then used for two things – firstly, to tailor content according to each user's individual taste. The algorithms are set to understand the liking and disliking of every user and machine learning helps to improve on the advertisements and recommendations individually. Secondly, from all the files leaked by Edward Snowden in 2013, we now know Facebook, Amazon, Google and others work with the world's governments in providing them with all this personal data so they can snoop on everyone under the guise of terrorism prevention.
This course will be designed to create digitally aware citizens who can utilize social media in a positive way and stay safe from addiction and breaches of privacy in the modern world.
The project is divided into three modules:
Module 1: Our Secrets, Their Secrets
The first part explores the area of Social Media Intelligence or SOCMINT. The surveillance and collection of user's personal information on social media and monitoring their posts and data to predict future behaviors and manipulate them for marketing and profit. This breach in privacy is possible because users are readily giving away their data unsuspectingly. So, the first part will guide students to:
1. Be aware of what they're making public and limit the websites from monitoring personal data.
2. Be aware of the policies of social media sites and how to block cookies and extensions to ensure no additional information is given out.
3. Engage in Security and Privacy Check-ups provided by Google, Facebook and the like.
4. Familiarize themselves with all account settings, especially group settings so no potentially sensitive information is shared among a large crowd without realization.
5. Be aware that privacy has to be spread among friends and family too so they don't make mistakes by sharing personal information without their knowledge.
Module 2: Eat, Breathe and Drink Content
This will consist of the meaning, symptoms, causes and effects of social media addiction and how it has become an all-pervading problem in the modern world. The increase in sharing personal pictures of moments with friends brings into fore new disorders which include the likes of "FoMO" or Fear of Missing Out (added to the Oxford English Dictionary in 2014). This leads to people going through a constant fear that something is happening and they're missing out. Similar cases of "Cybersickness", "Facebook Depression", "Online Gaming Addiction" etcetera have become rampant. This part will cover:
1. The negative effects on mental health of addicted users and the categories of disorders that have newly developed because of this.
2. The negative effects on physical health of addicted users and how one can slowly destroy their body by getting consumed more and more.
3. How to overcome the obsessive need of checking social media constantly, avoiding selfie deaths, handling and reporting cyber bullying and ways to survive in the cut throat world of cowards hiding in anonymity behind their screens with evil intentions.
Module 3: Becoming Digital Celebrities
The third part will cover the positive side of social media. Social media, if used properly; can become a powerful tool for performing democracy. It gives everyone a chance to voice their opinions and start direct dialogue with big corporations and government officials. An individual can harness social media to popularize his art, craft or skill without needing to get discovered by anyone. This part in the course will show students how to:
1. Customize and create content that attracts more viewers. Sharing is easy but one has to make a user click on the content and make sure he gets the important information at a glance. This will be possible by customizing and reformatting a single content for different social media.
2. Use social media to showcase their talents and connect with people or businesses to advance their careers. How to create free websites, create and manage Facebook groups, free blogs and pages to share content among potential audience will be shown.
3. Connecting with like-minded people, groups and such to get important messages across peers and spreading awareness about social issues. If one can generate a movement to ban single use plastics across the world; it might prove to be incredibly more effective than any government speech or conference. This will start with understanding various hashtag activism movements that have empowered people through social media in the past.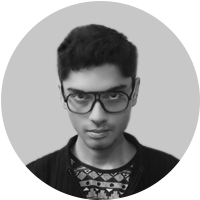 Sayantan Mukherjee
Sayantan Mukherjee is a teacher and professional video editor based in Kolkata, India. He has edited numerous feature length documentary films, short films and corporate films. He is a part of the organization "Bichitra Pathshala" where he regularly mentors' students and teachers of schools and institutions on how to integrate technology and cinema into their teaching/learning designs. He is a technical consultant for various institutions and has been around the country for Vigyan Prasar- the Science Communication Department of the Government of India; exposing the uses of moving image and internet in a classroom situation. He is the visiting faculty of video editing in Aliah University and teaches B.Sc. students of Media Science how to craft their own films on the editing table. He works for EMMRC, St. Xavier's College as anchor and editor for numerous MOOC programmes made under the Swayam platform for UGC, India.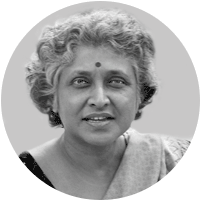 Subha Das Mollick
A media teacher and a documentary filmmaker, Subha Das Mollick has made more than 50 documentary films on a variety of subjects, most of which have been aired on the national television. A post graduate in Physics, she switched over to media after more than ten years of teaching Physics at the undergraduate level. She has been the head of the Film Studies and Mass Communication Dept. at the St. Xavier's College, Kolkata and nurtured the twin departments at their stages of infancy. She has also been the head of the Media Science Department at iLEAD Institute. She has been the principal instructor for two online courses on the SWAYAM Platform. Presently she is a visiting faculty at Maulana Abul Kalam Azad University of Technology, Viswa Bharati University and at Aliah University. As the founder secretary of Bichitra Pathshala, she has been developing the pedagogy for effective use of moving images in teaching learning designs. Her recent independent productions "Calcutta Sonata" and "Dwelling in Travelling" have been critically acclaimed in the festival circuit and bagged some prestigious awards.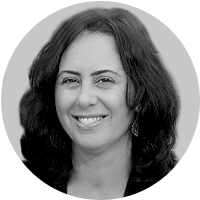 Andrea Niosi
Andrea Niosi is a Marketing Instructor in the School of Business at Kwantlen Polytechnic University in British Columbia, Canada.