Place-Making and Resilient Communities
A number of creeks in the city of Khartoum hold a lot of water during the rainy season causing floods to the areas that they pass by, especially informal settlements. The adverse effects of these floods has grown in recent years due to increase of informal settlement in the flood area with no consideration to the natural water pathways. The results were disastrous as in the floods of 2008, and 2012 when hundreds of houses were destroyed and many people were left homeless. In addition to destruction of the built environment, these informal settlements lack basic services including schools, healthcare centers and public spaces. Also the area around the main creek is polluted and unattractive. The course will focus on place-making and how it inspires people to collectively re-imagine and reinvent public spaces as the heart of every community and to strengthen the connection between people and the places they share, and how place-making facilitates developing creative patterns of place use, paying particular attention to the physical, cultural, and social identities that define a place and support its ongoing development of a resilient place that adapt to changing conditions and maintain functionality and vitality in the face of stress or disturbance.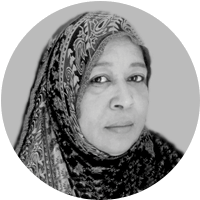 Muna Eltahir
Muna Eltahir is an Associate Professor at the Department of Architecture and Planning, Faculty of Engineering Sciences, Omdurman Islamic University.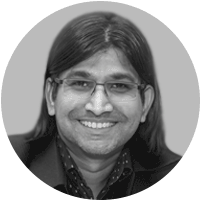 Mohammad Issack Santally is an Associate Professor in Education Technology and has been heading the Centre for Innovative & Lifelong Learning prior to his appointment as Pro Vice-Chancellor in 2017. He has been involved in the mounting of online teacher education programmes in Education Technologies and has conducted international consultancies in the area of Open and Online Learning for institutions like the Commonwealth of Learning, SADC and the COMESA. His research interests are in Interactive Materials Development, Open Educational Resources, Learning Analytics and ICT in Education policy.